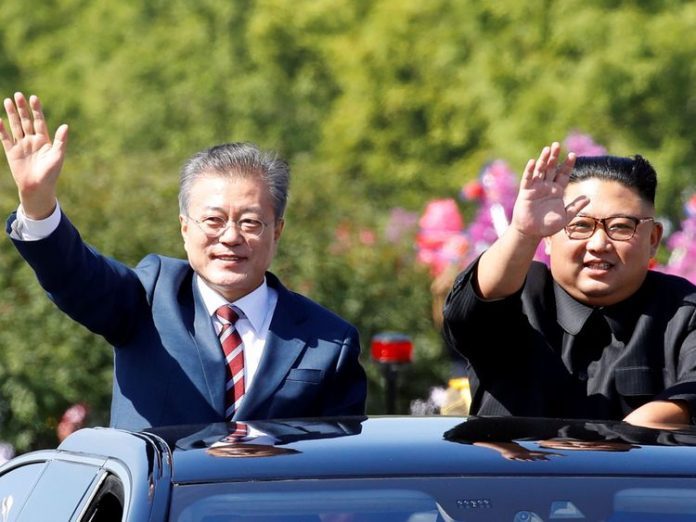 North Korea's Kim Jong Un will soon make a historic visit to Seoul, he said Wednesday, and has agreed to close a missile testing site in front of international inspectors, as a rare inter-Korean summit unfolded in Pyongyang.
However, progress on the key issue of dismantling the North's nuclear arsenal was limited, even though the South's President Moon Jae-in had hoped to bring fresh momentum to stalled talks between his hosts and the United States.
Kim said he would travel to Seoul "in the near future", adding that the agreement he signed with Moon "carries the people's fresh hope and the people's strong, flaming desire for reunification".