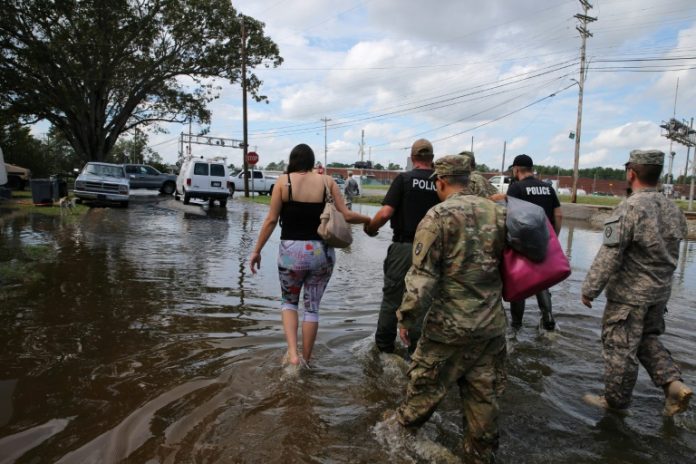 Rain-gorged rivers threatened further flooding on the storm-battered US East Coast Monday as the death toll from Hurricane Florence, now a tropical depression, jumped to 31.
Emergency management authorities in North Carolina said an earlier toll of 17 had risen to 25 since Florence made landfall Friday as a Category 1 hurricane, with its aftermath threatening further flooding as well as potential dam failures and landslides.
Six deaths have been confirmed in neighboring South Carolina, with the latest being the driver of a pickup truck who drove into standing water in Lexington County.