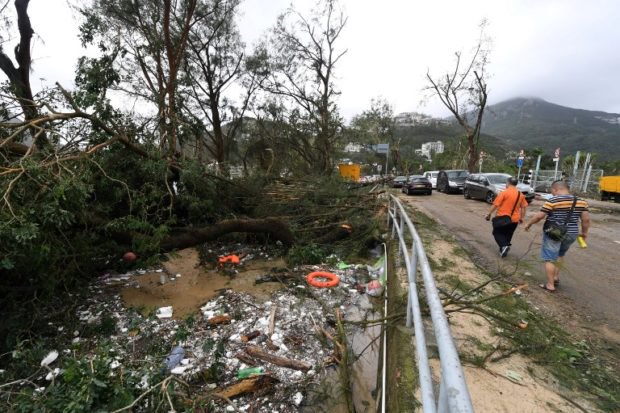 Hong Kong began a massive clean-up Monday after Typhoon Mangkhut raked the city, shredding trees and bringing damaging floods, in a trail of destruction that left dozens dead in the Philippines and millions evacuated in southern China.
The death toll in the Philippines, where the main island of Luzon was mauled with fierce winds and rain, rose to 65 overnight as rescuers pulled more bodies from a huge landslide in the mountain town of Itogon.
The landslide buried an emergency shelter which was being used by miners and their families in the town.