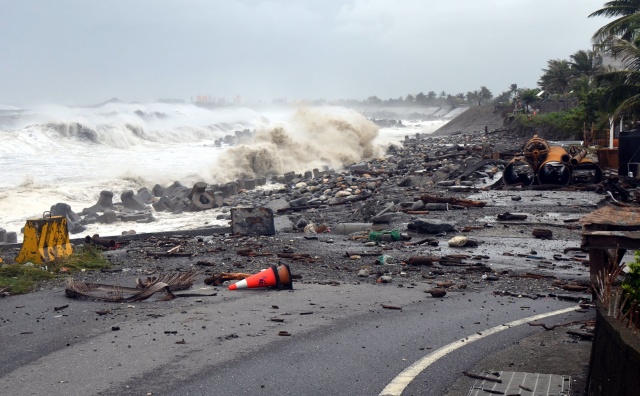 Typhoon Mangkhut hurtled towards Hong Kong on Sunday, lashing its coastline and sending skyscrapers swaying, after killing dozens in the Philippines and ripping a swathe of destruction through its agricultural heartland.
The massive storm, considered the world's biggest this year, has already left large expanses of the Philippines' Luzon island underwater as its fierce winds ripped trees from the ground and rains unleashed dozens of landslides.
In Hong Kong, weather authorities issued the maximum alert for the storm, which rocked the city with fierce gusts that have reportedly reached 232 kilometers (145 miles) per hour.