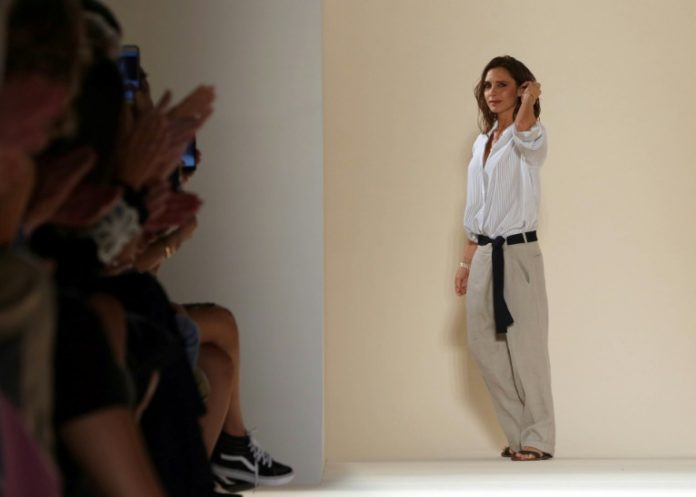 Untested in the fashion world, Victoria Beckham launched her VB label in 2008 in New York, across the Atlantic from her native Britain.
A decade on, she will exhibit at London Fashion Week for the first time on Sunday, in a triumphant homecoming of sorts for a now widely-respected designer and entrepreneur.
The ex-Spice Girls singer oversees an empire comprising four clothing lines, more than 400 retail outlets in over 50 countries and offices in London and New York.