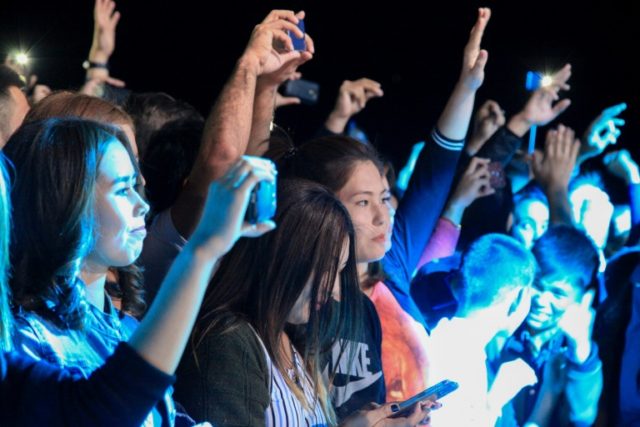 Beats pumped and strobe lights beamed across the desert in ex-Soviet Uzbekistan into the early hours of Saturday as festival-goers danced beside rusting boats beached miles from the shrinking Aral Sea.
The event, called Stihia or Element in Russian, was the first electronic music festival ever held in the Central Asian state, which has recently moved to open up to international tourism.
It was staged in an area of desert caused by one of the world's largest man-made environmental catastrophes, the shrinking of the Aral Sea that borders Uzbekistan and Kazakhstan, caused by Soviet irrigation projects that diverted its tributary rivers.