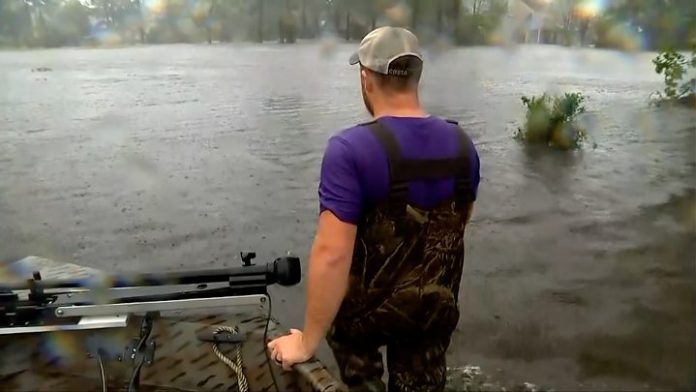 Weather forecasters warn of the risk of life-threatening flash flooding in parts of North and South Carolina, and Virginia, from storm Florence.
It has been downgraded from a hurricane to a tropical storm but continues to soak the East Coast area with rain, downing trees and damaging homes.
It is slowly grinding over the eastern states, with winds of 65mph (105km/h).
Five deaths have been linked to the storm and thousands of people have been staying in emergency shelters.
Evacuation warnings were issued for 1.7 million people in the region.