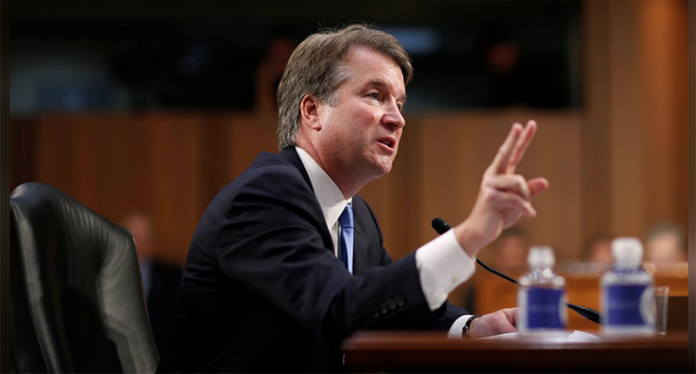 President Donald Trump's conservative pick for the Supreme Court Brett Kavanaugh denied Friday involvement in an alleged sexual assault on a woman while they were in high school in the 1980s.
In a statement released to US media, Kavanaugh rejected the woman's claim, made in a letter to the Democrats vetting his nomination, that he tried to force himself on her during a party.
"I categorically and unequivocally deny this allegation. I did not do this back in high school or at any time," Kavanaugh said in the statement.
The allegation came just one week before the Senate Judiciary Committee is to vote on his nomination. If approved by the committee and the whole Senate, as expected, Kavanaugh is likely to decidedly tilt the court to the conservatives for years to come.