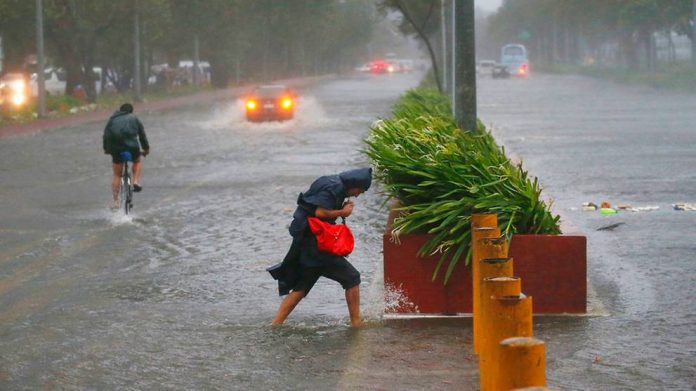 Super Typhoon Mangkhut slammed into the northern Philippines on Saturday with violent winds and torrential rains, as authorities warned millions in its path of potentially heavy destruction.
The massive storm, which forecasters have called the strongest typhoon this year, blew down trees, tore off roofs and knocked out power when it made landfall on the island of Luzon in the pre-dawn darkness.
As it barrelled west toward China across the disaster-prone archipelago, the storm's gusts strengthened up to 330 kilometres (205 miles) per hour but its sustained winds had weakened to 185 km per hour.