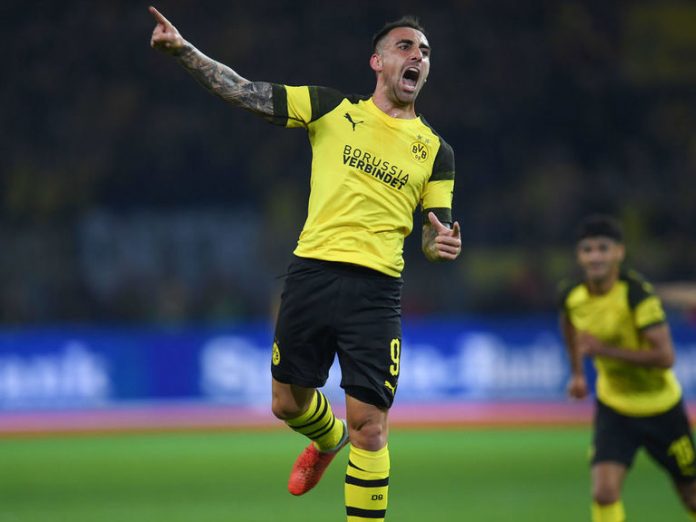 Borussia Dortmund's new loan recruit from Barcelona Paco Alcacer scored on his debut in Friday's 3-1 defeat over Eintracht Frankfurt.
The 24-year-old Spain striker came on as a second half substitute to complete the win after goals from Abdou Diallo and Marius Wolf helped lifted Dortmund to the top of the Bundesliga on seven points.
But their time at the summit may be short lived as Bayern Munich, Wolfsburg and Hertha Berlin are all just one point behind ahead of weekend games.
Eintracht's goal came in the 68th minute courtesy of a gifted volley from Sebastien Haller.
On Saturday Robert Lewandowski will celebrate his 200th appearance s the Polish superstar looks to continue his explosive early-season form when Bayern host Bayer Leverkusen.