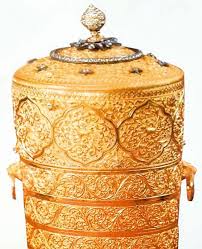 Thieves who stole a gold, diamond-studded lunchbox that belonged to a former royal family were using it to eat their meals, Indian police say.
The lunchbox stolen last week was recovered along with a ruby and gold teacup, saucer and teaspoon.
Two men from the southern city of Hyderabad have been arrested.