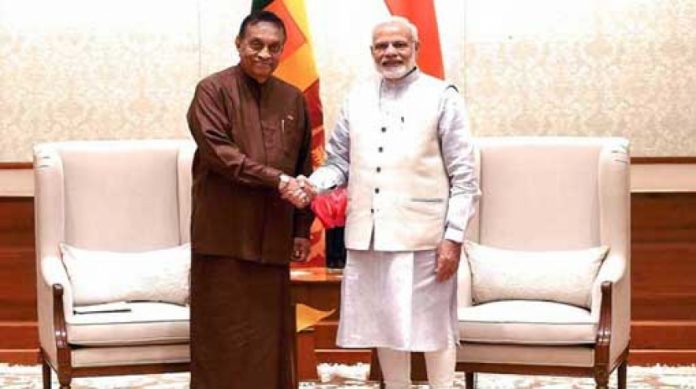 A Sri Lankan Delegation led by Speaker Karu Jayasuriya has called on Indian PM Narendra Modi.
The Indian Prime Minister and Speaker Jayasuriya had engaged in an extensive 45 minute bi-lateral discussions.
It had been paid attention of the Indian media, when PM Modi allocated a considerable time for meeting with the Sri Lankan delegation, despite, the focus of the Indian government and many other state sectors has been on a number of other issues, due to the mineral oil crisis.