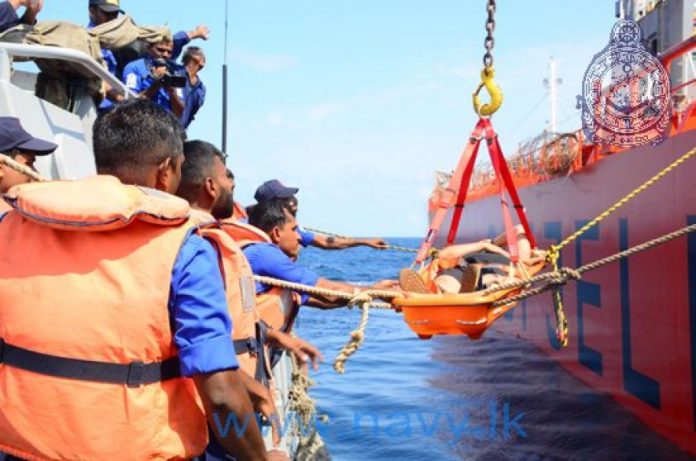 Having received a distress call from the oil tanker 'Bow Harmony', Sri Lanka Navy today (10th September) promptly rendered assistance to transfer a mariner onboard the tanker, ashore for treatment.
Alerted by information of a mariner with injuries, the Fast Attack Craft attached to the Western Naval Command was dispatched to the location of the oil tanker to get the patient aboard naval craft.
Accordingly, the naval personnel reached the vessel in the seas about 28 nautical miles west of Colombo Lighthouse and safely transferred the patient to the Colombo harbour. Thereafter, he was rushed to the Colombo Nawaloka hospital for medical treatment.