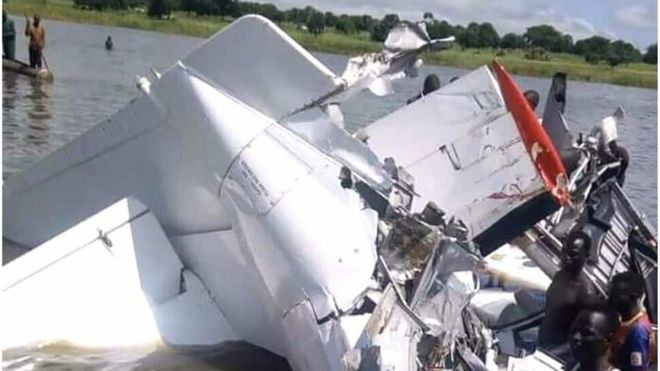 Nineteen people were killed when a small passenger plane crashed into a lake as it tried to land in thick fog in central South Sudan, reports say.
Only four people, including two children, survived the crash, said government official Taban Abel Aguek.
The aircraft was carrying 23 people from the capital, Juba, to the city of Yirol on Sunday.