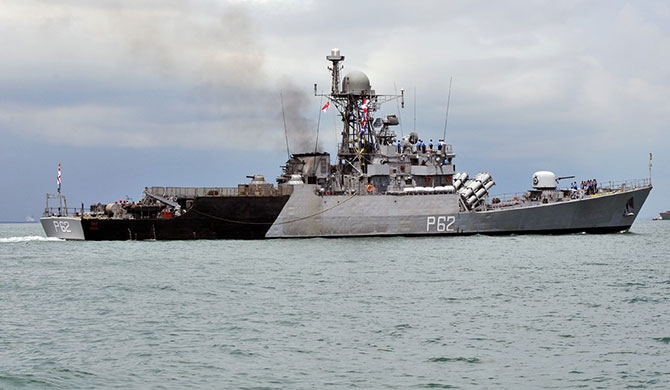 Indin 3 navy ships arrive at trincomalee port on Friday (September 07).They will take part in naval drills held over a period of six days.
At about 11 this morning the Indian vessels INS Sumitra, INS Kirch, and INS Kora Divh arrived at the trincomalee port to take part in SLINEX-2018 a joint naval exercise aimed at improving relations on marine operations and strengthening trust between the two navies.
The exercise, which is of significant geopolitical interest, is scheduled to be held off the coast of trincomalee until the 13th of this month.