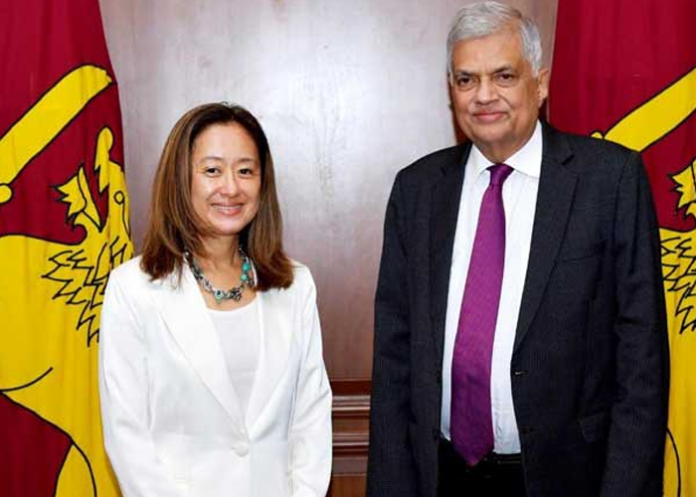 US Ambassador in Colombo Julie Chung called on President Ranil Wickremesinghe at the Presidential Secretariat, yesterday (27).
After offering her congratulations to the President, the Ambassador engaged in a friendly conversation with him. During the meeting, it was discussed advancing the existing relations between Sri Lanka and the United States through a strong approach and the Ambassador assured that she would provide support for the future initiatives of the new government.
Meanwhile, US ambassador Julie Chung in a tweet said that both she and the new President discussed on how both countries can work together to navigate towards a brighter future for all.