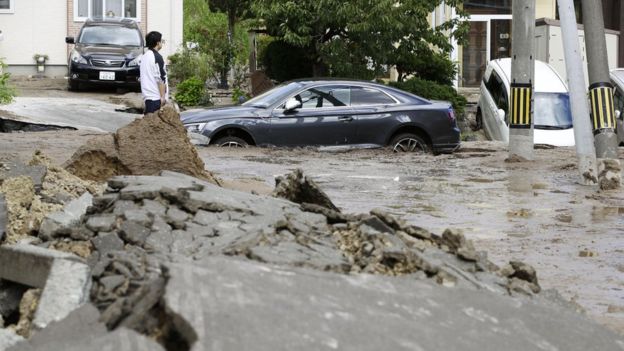 Japan's northern island of Hokkaido has been hit by a powerful earthquake, triggering landslides that engulfed houses.
Two people had been killed and about 40 were missing, according to public broadcaster NHK.
The earthquake comes on the heels of a deadly typhoon lashing the west of Japan over the past few days.
The 6.7 magnitude quake cut power to around 3 million homes and shut down a nuclear plant in the region.
The tremor struck 62km (39 miles) south-east of the regional capital Sapporo in the early hours of the morning.It posed no tsunami risk, the country's meteorological agency said.