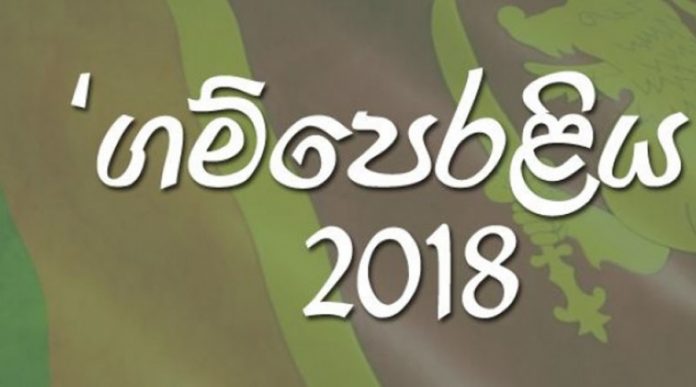 The government's accelerated key development programmes, Enterprise Sri Lanka and Gamperaliya will have a transformational impact on both rural and urban economies."Enterprise Sri Lanka provides a range of targeted interest subsidies to stimulate economic activity through private investment and boosting small business.
Despite creating a conducive economic environment; a country will never truly develop without investing in its people; hence the government has invested on education, skills and vocational training. These reached 2% of GDP in 2017 and will be 2.1% of GDP in 2018, he said. "Such expenditure on social infrastructure may not be visible like a mega project– but it has a meaningful impact on the well-being of people. "We have pledged to achieve the United Nations Sustainable Development goals by 2030, in order to realise the full potential of our entire population," he said. Explaining further he said, every citizen in this country will become a shareholder of the knowledge based, highly competitive social market economy under the Vision 2025 policy document. "It is therefore clear that this government has not taken the easy short cuts towards populist economic interventions. "We also no longer have the fiscal space to invest public funds in large infrastructure projects due to high debt repayment."
Gamperaliya will infuse life into the rural economy through a rapid public investment programme for rural infrastructure, which will help the recovery from setbacks in two successive years of drought," Minister of Finance and Media, Mangala Samaraweera said recently.He was speaking at the 'CEOs Forum 2018' on 'Development Landscape of Sri lanka 2025', organised by the Postgraduate Institute of Management Alumni Association (PIMAA) at the Kingsbury Hotel, Colombo.
"In 2017, government tax revenue was Rs. 1,670 billion, whilst total debt service payment in 2017 was Rs. 1,603 billion. In the 5 years between 2010 and 2014 the average annual debt service payment was Rs. 990 billion. Compared to 2014, the annual debt service payment in 2018 has doubled." "This year records the highest debt repayment since independence which is Rs. 1.9 trillion – nearly 82% from the pre-2015 era." Therefore, it is clear that the government needs to undertake more difficult and challenging reforms in order to drive future economic growth and development.