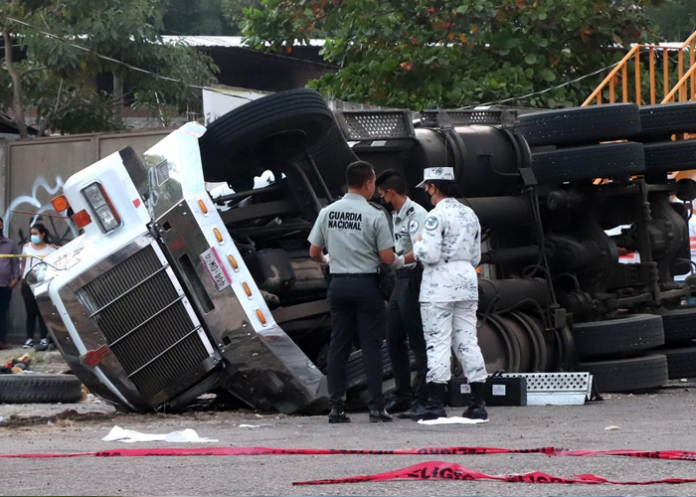 At least 54 people have been killed and scores more injured after the truck they were being transported in crashed in southern Mexico, authorities say.
More than 150 people, said to be migrants from Central America, were crammed into the truck's trailer when it rolled in the state of Chiapas.
It is one of the worst accidents of its kind in Mexico. Forty-nine people were confirmed dead at the scene and five more died in hospital, Chiapas Governor Rutilio Escandón said.