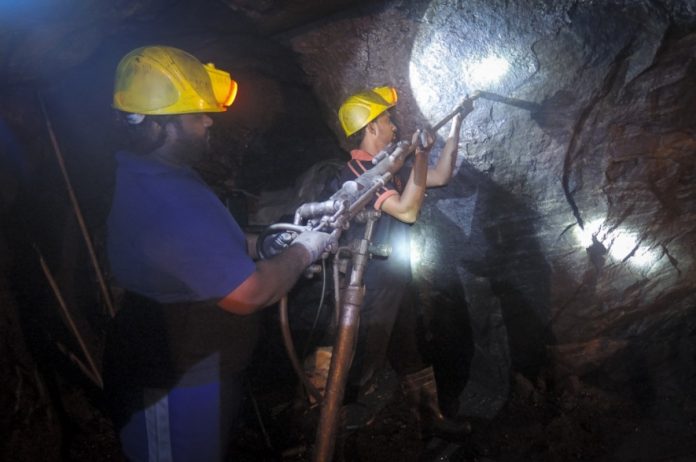 The government plans to increase the share of mining in GDP. Lankan graphite producers are likely to see even better times in future, said Minister of Industry and Commerce , Risath Bathiudeen, addressing an evening session themed "Intelligence in Graphite" organised by Bogala Graphite Lanka PLC, a subsidiary of GraphitKropfmuhl GmbH (part of AMG N.V.), which has mining operations in Africa and Asia recently.
"The Ministry of Industry and Commerce too contributes to the mining GDP of Sri Lanka. For example, Kahatagaha Graphite Lanka Limited (KGLL) under my Ministry is a fully government owned company. It has Sri Lanka's leading underground mine, producing high quality graphite with above 99% carbon purity" said Minister Bathiudeen.
From 2006 to 2017 the total production of graphite by KGLL is more than 8,000 metric tonnes and it exported 6,300 MT. For 2018 KGLL has a Production Target of 840 MT. Graphene which is world's new breakthrough material is produced from graphite.I believe that Lankan graphite producers such as Bogala Graphite and Kahatagaha Graphite therefore are likely to see even better times in future."
Global investors also welcome specialized mining licenses rather than general licenses in Sri Lanka. The sector also likes to receive funding for small mines by the Gamperaliya program."It is encouraging that the mining sector is actively voicing these issues. I see an active section of mining sector calling for positive reforms and that is a good sign since the government wishes to increase the share of "mining" in GDP."During the August 14 session, experts showed that thanks to a spinoff firm of SLINTEC, Sri Lanka now has the latest graphene processing technology which can produce multi-layered graphene (from locally mined graphite) at half the price (around US $ 6000) of the current international price (at $12000) liberally quoted by foreign graphene suppliers who rein the global markets. The "Mining and quarrying activity" contributes nearly 2.7% to Sri Lanka's GDP. In the first quarter of 2018 output value of mining and quarrying was an estimated US $ 625 million with a reported 0.6 percent growth rate in the (compared to Q1 of 2017). The sub sector "Mining of construction material" is the highest contributor to the overall 'Mining and quarrying activity' (large scale constructions such as the Port City creating the demand). Managing Director,CEO of GraphitKropfmuhl GmbH Thomas Junker, Chief Minister of Sabaragamuwa Province Maheepala Herath and several others participated.