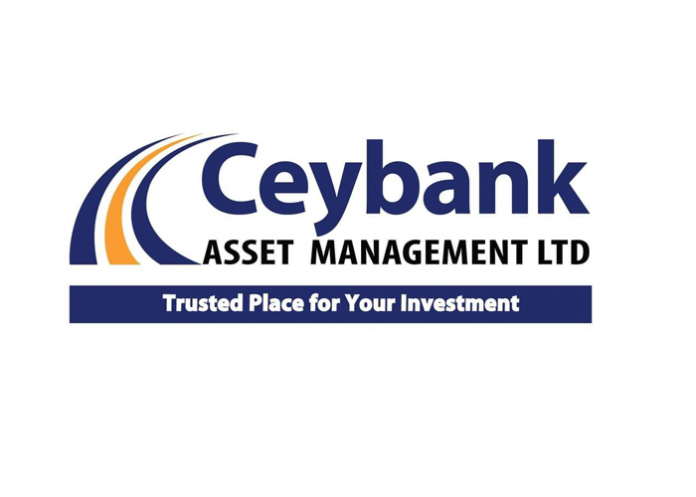 Ceybank Asset Management Ltd. (CAML) has seen its after-tax profit swell by 575% to Rs. 89.7 million in the financial year ended on 31 March, capping an exceptional year.
Pre-tax profit crossed the Rs. 100 million mark to Rs. 104 million, up from Rs. 20.57 million in FY20.
Revenue rose from Rs. 82 million to Rs. 113 million in FY21 and profit from operating activities improved to Rs. 56 million from Rs. 36 million. CAML saw a Rs. 47.4 million gain on fair valuation of financial assets as against a loss of Rs. 15.7 million in FY20.
"We saw a significant turnaround in the company with the upside in the capital market. Judicious management of funds has reinforced confidence among our unit trust holders. With an improved outlook and new initiatives planned, we are confident of further growth momentum," CAML new Chairman Anura Fernando told the Daily FT.
CAML manages seven unit trust funds, namely Ceybank Unit Trust Fund, Ceybank Century Growth Fund, Ceybank Savings Plus Fund, Ceybank Surakum Fund, Ceybank Gilt Edge Fund – A series, Ceybank Gilt Edge Fund – B series, Ceybank High Yield Fund, and other private portfolios.
In revenue, Ceybank Unit Trust management fees amounted most at Rs. 58.57 million, followed by Ceybank Century Growth Fund (Rs. 14 million), and Ceybank Gilt Edged Fund A- Series (Rs. 13 million).
As of 31 March, total assets rose to Rs. 658 million from Rs. 578 million, of which long-term investments amounted to Rs. 267 million, up from Rs. 199 million in FY20. Short-term investments were Rs. 294.6 million, as against Rs. 272 million a year earlier. CAML›s retained earnings have increased from Rs. 462.6 million to Rs. 530.8 million in FY21.
CAML›s objective is to fulfil the diverse investor needs and expectations by providing channels of investment to the capital and money markets through a range of products and services (funds/investment plans/portfolio management and investment advisory services).
Ceybank AML caters to both the individual and corporate investor across the risk/return spectrum from high growth to capital preservation providing cash management and tax-efficient investment solutions.
Ceybank AML is licensed and regulated by the Securities and Exchange Commission of Sri Lanka (SEC) to manage unit trusts and investment portfolios. The company is owned by four giants in the industry as shareholders, namely Bank of Ceylon (44%), Sri Lanka Insurance Corporation (26%), Unit Trust of India (17.5%), and Carson Cumberbatch PLC (12.5%).
The National Savings Bank (NSB) acts as the trustee for all Ceybank Unit Trust Funds.
The Board of Directors of Ceybank Asset Management Ltd. comprises Chairman Anura Fernando, G.A. Jayashantha, R.M.N. Jeewantha, Executive Director and CEO I.C.C. Ferdinands, S.M. Paranavitana, A.D. Perera, and V. Govindan.