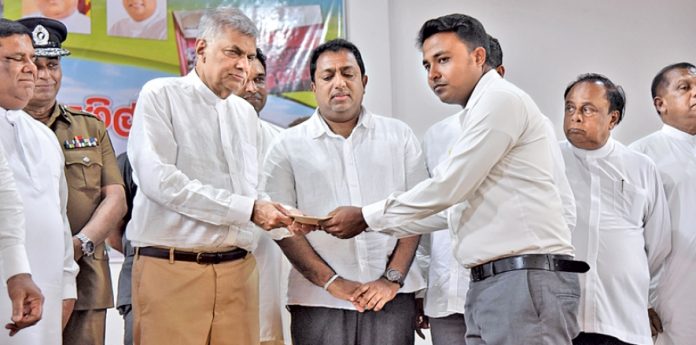 The Thurunu Diriya loan scheme, designed to empower young entrepreneurs, was launched by the Bank of Ceylon with the assistance of the Policy Development Office of the Prime Minister's Office. Loans were granted to three young entrepreneurs of the North Western Province under the loan scheme.
This was discussed at a progress review meeting of the North Western Province, held at the Kurunegala District Secretariat, recently. It was revealed that 116 young entrepreneurs in the province, qualified to receive loans, were identified and business plans for 21 entrepreneurs were prepared by the Small Enterprise Development Division. They were handed over to the Bank of Ceylon.
The BOC Thurunu Diriya loan scheme grants loans without a guarantor and collateral or with lenient guarantor conditions for small-scale young entrepreneurs, who have been in the business for three years and possess a degree or a recognized vocational certificate. Further details of the loan scheme can be obtained from the Bank of Ceylon branches or Divisional Secretariats island-wide.