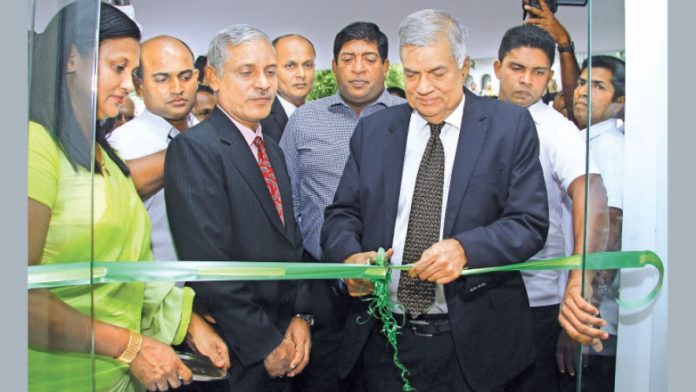 Prime Minister Ranil Wickremesinghe yesterday said that the government has carried out tremendous work to bring the dividends of development to villages and the cities alike."The incumbent government is the only government in the history of Sri Lanka that has carried out the highest number of projects at grass root level, he said
Prime Minister Ranil Wickremesinghe was speaking at the opening of Bonsta Social Welfare Centre in Mutwal yesterday. He said that the government has implemented thousands of projects around the country for the benefit of the public.
"We strive for the economic development in the country. We took efforts to repay the massive loans running into billions of dillars obtained by the previous government," he said. The Prime Minister said the country is now on the road to development and progress and the government is committed to streamline the development drive.
We will allocate the necessary funds for development activities without any hesitation," he said. State Minister A.H.M. Fowzie, Parliamentarian Ravi Karunanayake and Mayor of Colombo Rosy Senanayake were present.