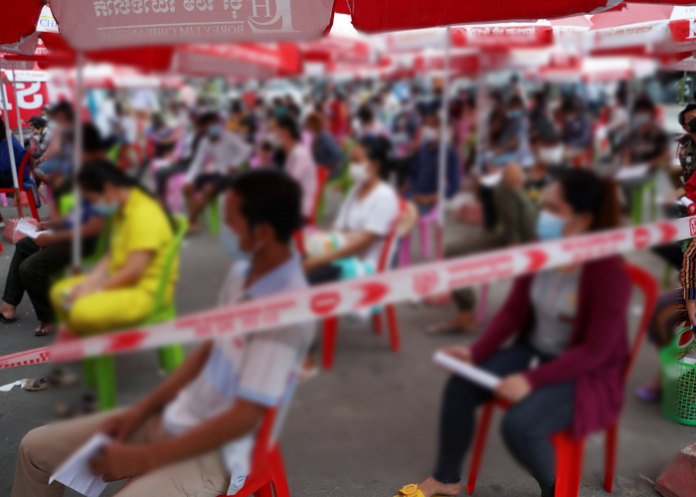 Somal Ratanak had spent nearly his whole pay cheque when his neighborhood in Phnom Penh was locked down on 12 April.
The area was eventually designated a red zone – he was left unable to leave his house or go to work as a cashier.
Mr. Somal is now unsure of where his next meal might come from.
He had earlier this month received a standard government issued aid package of rice, noodles, soy sauce, and canned fish.
But these deliveries are irregular and Mr. Somal cannot count on them, saying he has to "eat a lot less than before".
He's not alone. Harsh new restrictions aimed at controlling a late February outbreak have left tens of thousands trapped in their homes, with food insecurity a real problem.
Despite Cambodia being lauded for its tight Covid-19 restrictions and relatively low case numbers last year, the country is now seeing around 400 new infections a day, and has nearly 20,000 cases and 131 deaths in total.
Hospitals are over capacity, forcing authorities to create temporary hospitals in stadiums and care centres, with some people in need of medical attention told to quarantine at home.
As a means of containing the spread, the government has imposed progressively tighter restrictions on mobility, such as district lockdowns and colour-coded zoning.
Source By: BBC