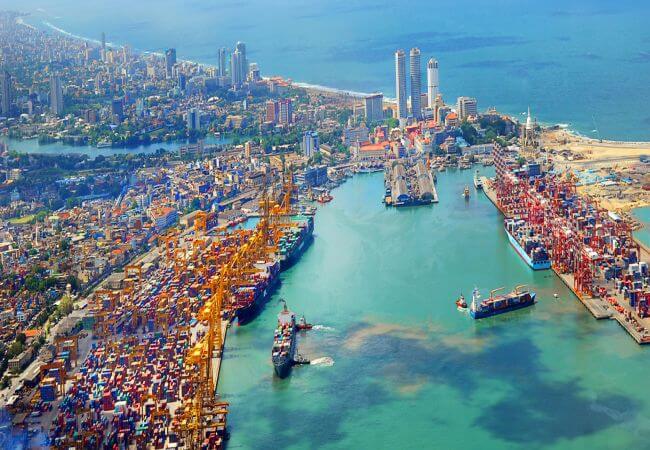 Colombo has all necessary potentials to be the service centric, International Maritime Centre for the Asian Region by developing segments such as the Port and logistics, Maritime Finance and law and Maritime Technology, said Singapore based Drewry Maritime Services (Asia), Senior Consultant Aden Wong. He made these remarks at the 4th Anniversary celebrations of the Women's International Shipping and Trading Association (WISTA) held in Colombo.
Highlighting the invaluable service rendered by WISTA, Wong thanked the Association to promote careers in shipping and shipping related industries amongst females in Sri Lanka.He said it was also happy to note that the objective of WISTA to raise the profile of women in the maritime sector since the industry is still dominated by male.
'Wong also highlighted the role played by the global women in the maritime sector and said that it is another milestone for WISTA Sri Lanka to complete four years in the local maritime industry.He highlighted that WISTA has been successful in breaking down gender barriers within the shipping and logistics industry over the years and encouraging more women to join this growing industry.
WISTA Sri Lanka is a member of WISTA International which is a global organization connecting female executives and decision makers around the world. It serves as a connector for its network of more than 3,000 female professionals from all sectors of the maritime industry.
WISTA Sri Lanka, President Swabha Wickramasinghe said the Association had 100 members at the beginning and currently the membership has increased by over 35 percent. She said the WISTA Executive Committee work hard to encourage more women to take up careers in shipping, sharing knowledge and networking with other associations in the industry.
She said the association has also carried out several initiatives to schools to promote an early interest in the shipping industry amongst the next generation.She also mentioned about the 'Formulation of a National Policy for Maritime and Logistics Sectors 'initiated by the Government and said founder Chairperson, Shehara Jayawardena is representing as the convener at this forum. Sri Lanka Ports Authority, Chairman Dr. Parakrama Dissanayake also highlighted the valuable service rendered by WISTA Sri Lanka to encourage more women to the maritime sector.