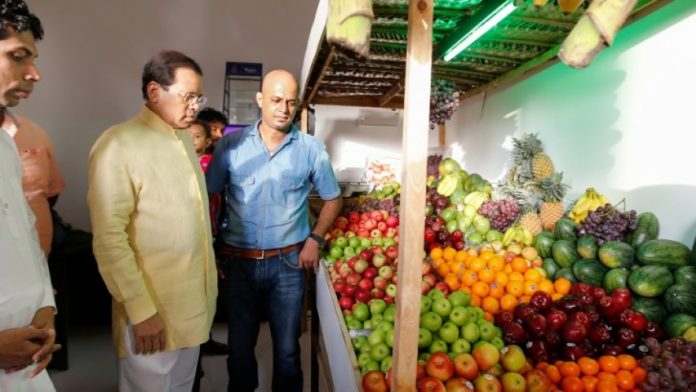 President Maithripala Sirisena said that the innocent people of the country are genuinely happy to see their children's dreams of the future coming true while the development of the village school, hospital, and the temple and the problems of the communities are being solved.
The politicians who ask "are you happy now?", standing around the Lipton roundabout must come to the village to see the progress of these innocent people, said the President participating in the event where the initial boarding for the student Bhikkus being presented to the sangha of Higurakdamana Kashyapa Pirivena yesterday.
These developments are completed under the Pibidemu Polonnaruwa district development program spending Rs.14 million.The President further addressing the event said that the development program of the current government is focusing on solving the fundamental issues of the innocent rural people.
President Sirisena also said that the current government has launched a broad programme to eradicate the injustice happened to the villages in terms of development by taking the development of the city to the village.
President Sirisena who said that the current government has started a huge transformation in the field of agriculture in order to build their lives of the people, the agriculture in the country, national economy is expecting the cooperation of the intellectuals and erudite in order to make those programs a success.The President who visited the Hukurakdamana Kashyapa Piriven Vihara yesterday obtained the blessings after engaging in religious rituals.
The President who visited Chief Incumbent Ven.Madirigiriye Vineetha Thero inquired into the current condition. Ven.Nuwaraeliya Chanrajothi Mahanayake Thero of the Udarata Amarupura Chapter chaired this important function, where a special token of appreciation was presented to the President by the Thero. President Sirisena also presented sets of learning equipments for 12 student Bhikkus of the pirivena. The President acceded to the request made to name the new residence for Bhikkus in the name of late Ven.Watagoda Pemananda Thero.