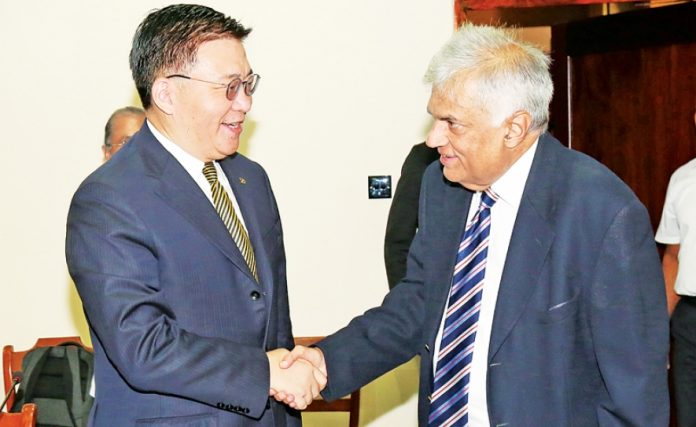 Visiting Vice Minister of Chinese Communist Party International Department Guo Yezhou yesterday told Prime Minister Ranil Wickremesinghe that the Chinese Communist Party and the People's Republic of China are prepared to extend any assistance to Sri Lanka to make its dream of becoming an economic and financial hub of the Indian Ocean a reality.
Vice Minister Guo Yezhou said that the One Belt and One Road initiative programme introduced by Chinese President Xi Jinping will create more avenues for Sri Lanka to make this dream a reality.The Vice Minister made these observations when he met Prime Minister Ranil Wickremesinghe at Temple Trees yesterday.
Views were expressed on how ties between United National Party and the Chinese Communist Party can be further strengthened. The Prime Minister thanked the Communist Party delegation for the support extended to Sri Lanaka and the UNP. It was also stressed the importance of a youth exchange programme between the two parties in the future.