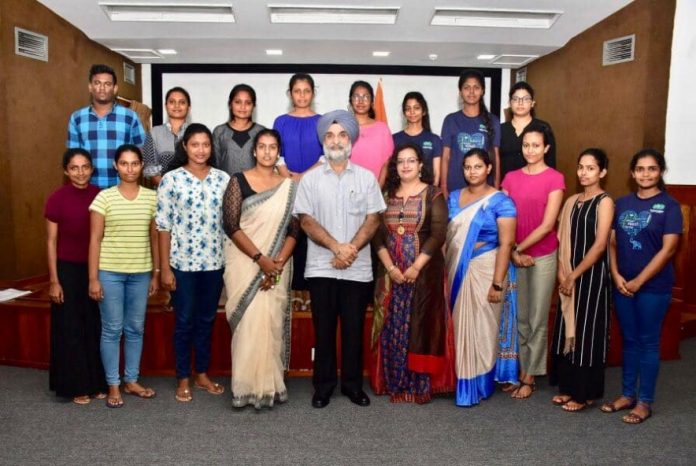 Eighteen Sri Lankan students have been selected to study Hindi in India availing scholarship from Indian Government. The Government of India sponsors their visit, academic fees and local hospitality for one year in at the Kendriya Hindi Sansthan (Central Institute of Hindi), Agra.
Taranjit Singh Sandhu, High Commissioner of India to Sri Lanka met with selected students before their departure and conveyed his best wishes for their stay in India yesterday.
Students have been selected for this scholarship from all over the island including Kandy, Hambantota, Anuradhapura, Polonnaruwa, Jaffna and Colombo.
Hindi is the most popular foreign language in Sri Lanka and is being taught in almost 80 institutions including renowned Universities of Sri Lanka.