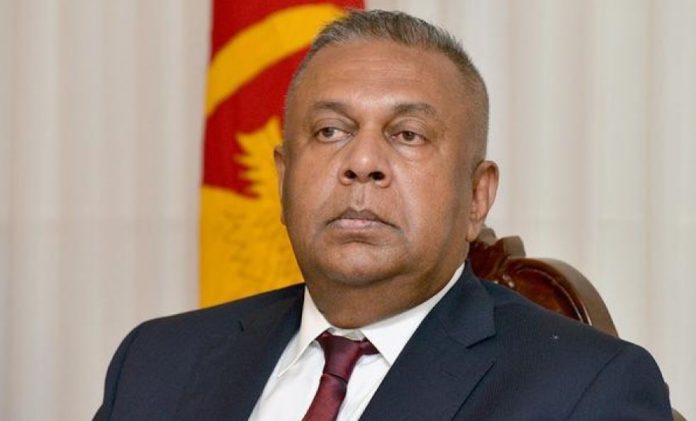 Since only a minute 25,000 students out of nearly 222,500 students passing the GCE Advanced Level Examination qualify for university admission, wider opportunities should be made available to the balance 200,000 or so to obtain employment in the technology field, Finance and Mass Media Minister Mangala Samaraweera said.
Accordingly, plans have been already formulated to set up four technological and vocational training schools in Badulla, Kandy, Trincomalee and Anuradhapura with German and Swiss assistance, during the next three years.
Minister Samraweera was speaking after inaugurating a new construction industry training course at the Talalla National Vocational Training Institute on July 29.The Minister said the batch of 60 male and female youths selected from the South for this training course on that day would follow a four month training course in welding, carpentry and masonry.
"The government would incur an expenditure of nearly Rs. 4 million to provide for their training while the German GIZ would provide them with the necessary equipment and tools, uniforms and other assistance," the Minister said.
"According to the Vocation Training Authority, this programme would produce a skilled craftsman or woman within a short period of 120 days, he said. "At a time when there is an expansion in the construction industry, it would be most prudent to produce a group of skilled craftsmen within the country to cater to its needs," he added.
Minister Samaraweera said when only 25,000 students enter universities annually, another group either leaves for studies abroad or enters private education institutes. Another group enters society with deep frustration. As such, workshops of that nature would widen opportunities for the balance 200,000 Advanced Level qualified students to enter a technological profession. They would then be able to obtain an honourable profession and earn a considerable income.
Minister Samaraweera recalled that during his last budget speech, he emphasised on the need to launch training programmes and courses to produce skilled youth to cater to the needs of the job market. Germany and Switzerland had volunteered to assist such programmes. As a result, another technology institute had been opened with German aassistance and at Kilinochchi in addition to the one at Ratmalana."Steps were underway to set up a technological university at Matara with German assistance. In 2016, German Foreign Affairs Minister Frank-Walter Steinmeier paid an official visit to Sri Lanka. This visit provided an opportunity for the President of Sri Lanka to visit Germany for an official tour for the first time. Frank-Walter Steinmeier is today the President of Germany and they hoped to invite him to attend the foundation laying for the technical university, as the Chief Guest," the Minister said. Minister Samaraweera said Rs.1,000 million had been allocated from the budget to set up the proposed four technology and vocational training institutes.