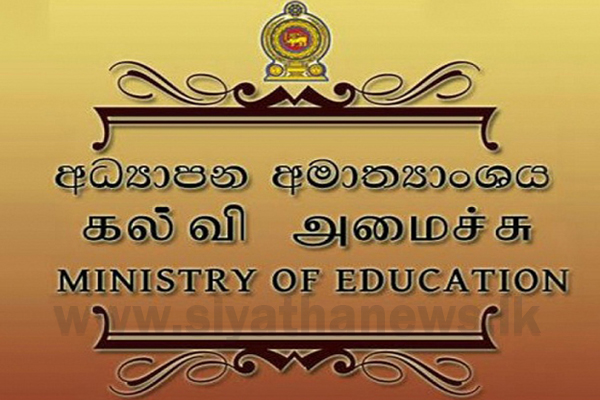 First stage of the first term of year 2021 of all government schools will end tomorrow (February 25), the Ministry of Education said in a statement.
Thereby, the second stage of the first term is expected to begin on the 15th of March.
The decision comes as the 2020 G. C. E Ordinary Level Examination is scheduled to take place from March 01–10, the Education Ministry said further.
A total of 622,352 candidates, including 198,606 private candidates, will face the Ordinary Level examination at 4,513 centres. Meanwhile, 542 coordinating centres have been set up for the purpose.
The study leave period for students facing the examination commenced on February 17.
All tuition classes and seminars related to the examination were prohibited from midnight yesterday (February 23) until the examinations are concluded.
The candidates have been given the opportunity to amend the inaccuracies in their Admission Cards through the website of the Department of Examinations. However, each candidate is allowed to make amendments only once.
Department of Examinations, issuing a media release, requested the candidates to arrive at examination centres ahead of time to get themselves settled.
Candidates are reminded to bring the National Identity Card (NIC), driver's licence or valid passport as proof of identification.
School candidates, who do not possess any of the above, can produce the letter containing personal data and their photograph issued by the Commissioner General of Examinations.
Health Ministry, the Police, tri-forces, Disaster Management Centre and all other relevant authorities are prepared to take necessary action in the event of an emergency, the Examinations Department said further.