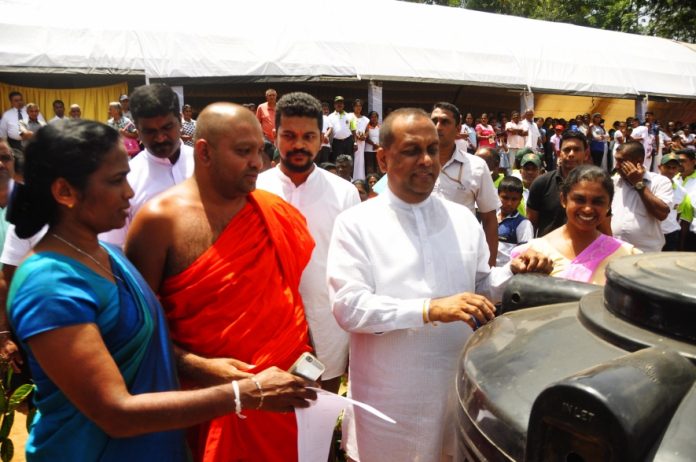 Sri Lanka's first Agriculture Entrepreneurship Model Village was inaugurated yesterday at Kahattewela, Haputale under the patronage of the Minister of Agriculture Mahinda Amaraweera. The model village was established under the government's Grama Shakthi People's Movement which has been implemented to empower the people in rural areas and improve their living conditions
Kahattewela model village will be the first ever to use the GPS technology for the development of agriculture and the data on the village are entered into the geographic information system. A notable development is the implementation of agricultural activities in a methodical cultivation plan. The government has spent Rs. 75 million on the project.
The Minister also distributed the farm equipment needed for the farming community including tractors, water pumps, agrochemical dispensers for spraying and other equipment at the event. Minister Amaraweera also opened the electric fence constructed to protect the village from the wild animals, as well as the Farmer Organization Office and the canal of the village.