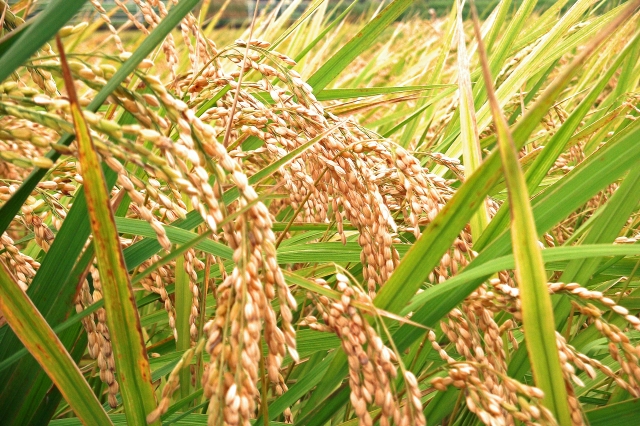 As diabetes has become a major health problem, Sri Lanka is focusing attention on ways to prevent the disease and the latest in these efforts is the research into new varieties of rice, the staple food of Sri Lankans. The Ambalantota Rice Research Institute has introduced a rice variety named as 'Nirogi' that would help prevention of diabetes.
The Low glycemic indexed, red Basmati type rice variety has a low carbohydrate content resulting in low blood sugar levels, according to the officials.Agriculture Minister Mahinda Amaraweera on Saturday (21) visited the rice research at the Ambalantota Rice Research Station to observe the cultivation of the new variety.
Officials from the Ambalantota Rice Research Institute explained to the Minister that high rice consumption by the people in Sri Lanka would increase the percentage of sugar in the body. As a remedy, the research carried out by the Rice Research Institute to introduce new varieties of rice has been highly successful and the 'Ambalantota Nirogi' variety has a low glycemic index and is effective in preventing diabetes.
The Minister examined the paddy fields that were cultivated with the Nirogi rice and instructed the officials to take steps to cultivate the rice variety in commercial scale for local consumption and even for exports.
The Department of Agriculture is already carrying out a number of research projects to introduce a range of this type of crops that benefits human health to the Agriculture sector. The Department has already released a new high yielding bitter gourd hybrid variety having high medicinal values.
Secretary to the Agriculture Ministry, B. Wijeratne, Director General of Department of Agriculture. M. M. Weerakoon and several other officials accompanied the Minister.