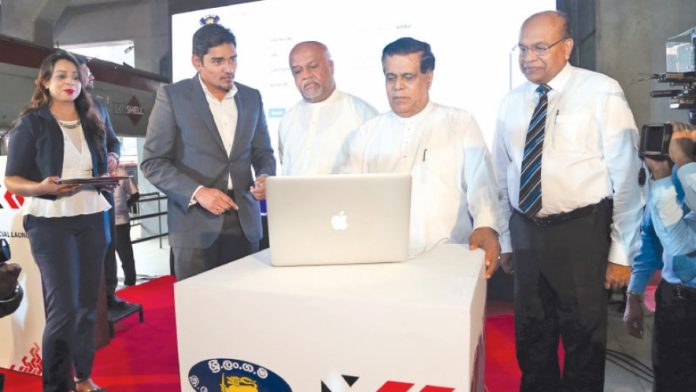 Anyone who has a telephone or computer with internet facilities can now use the SLTB Express app from home to buy a ticket for an SLTB long-distance bus starting from the Pettah Central Bus Stand. Commuters can also use this facility to reserve a seat of their choice, Transport and Civil Aviation Minister Nimal Siripala De Silva said.
The Minister said this at a ceremony at the Pettah Central Bus Station to introduce the SLTB Express app yesterday.Minister de Silva said this new app would streamline the buying of tickets in SLTB long-distance buses without any hassle to commuters. Now anyone could buy a ticket from his or her home or office by using this app, without wasting time in queues or seeking the assistance of brokers.
The Minister said the SLTB had decided to introduce this technology to help commuters to save their time. This system would also help the SLTB to minimise administrative expenses involved in maintaining ticket counters.He said the SLTB had prepared this data network in collaboration with Express 418, a private company. A commuter who has made the booking could obtain his or her seat by showing the reservation on the mobile phone to the conductor. The commuter would also be issued an e-ticket.
Under the second stage of this programme, this e-ticketing facility would be available for long-distance buses operating between main outstation towns too. A commuter using this facility would be required to pay an additional sum of Rs. 80 apart from the usual fare.
Minister de Silva said the private transport sector too could implement this technology through the National Transport Commission.He said the SLTB has now been transformed into a profit-making concern. Steps should be taken to bring conductors engaged in ticket fraud to book.Steps would be taken to fix global positioning systems on all SLTB buses before the end of this year. The SLTB needed the services of disciplined bus drivers and conductors. Today, the SLTB had succeeded in minimising bus accidents so that a majority of commuters preferred to travel in SLTB buses, the Minister said.