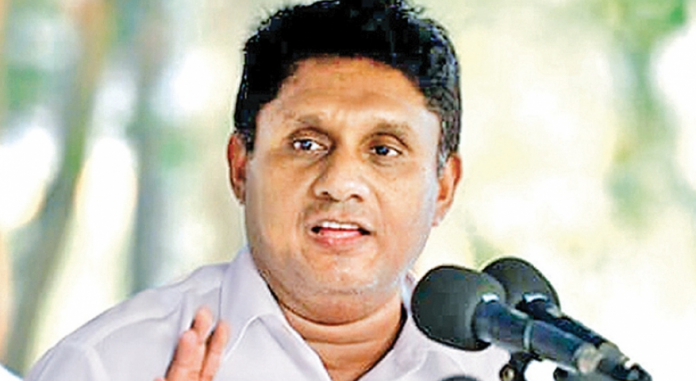 Minister of Housing and Construction Sajith Premadasa says that a program will be launched to provide houses for teachers who don't have permanent houses.Minister Premadasa disclosed this participating at an event held to recognize "The Sri Lankan Teacher of the Year" on Saturday, 14th of July at the BMICH Colombo.
Pearson Edexcel, University of Nottingham and Gateway Graduate School for the third consecutive year have jointly organized the event to host The International Forum for Teachers (IFT). The 2018 conference was held under the theme – "Transforming Teachers: From Sage on the Stage to Guide by the Side".
Teacher Asith Mutukumarana Jayaratne of St. Anthony's College, Mampuriya in Puttalam won the annual award as 'The Sri Lankan Teacher of the Year'. Minister Premadasa was the Chief Guest of the event and presented the one million rupee cash award to the winner.
The 'Sri Lankan Teacher of the Year' award is open to all teachers of Sri Lanka, be they from the state, private or international sector, who demonstrate sincere commitment to the furthering of the learning and development of students in Sri Lanka.
Speaking at the evet, Minister Premadasa said today with the development of technology education has become a major factor and the teachers provide a great service for the process."It's an excellent service. A special program has been implemented to encourage them," he said.
The Minister said the government plans to complete 2,500 model villages by 2019 and a housing program will be included in the model village program to provides houses to teachers in the area who don't have houses.He said the government is also working to find solutions to the problems of some of the award winning teachers.