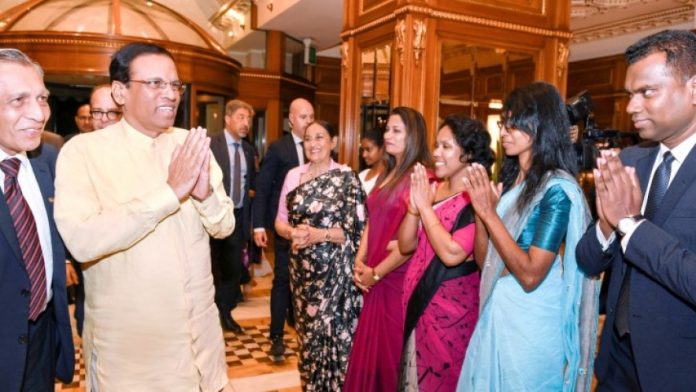 President Maithripala Sirisena arrived at Fuimicino International Airport in Rome yesterday (15) to attend the 24th session of the Committee on Forestry (COFO) and the 6th World Forest Week organized by the Food and Agriculture Organization of the United Nations scheduled to begin today.
He was received by a special representative and officials. The 24th session of the COFO and the 6th World Forest Week will explore the contributions that forests can make to achieve Sustainable Development Goals (SDGs).
President Maithripala Sirisena is scheduled to deliver his special speech at the Session on July 16.Later, President Sirisena will undertake a tour to Georgia from 17-19 to attend the Open Government Partnership Global Summit 2018.