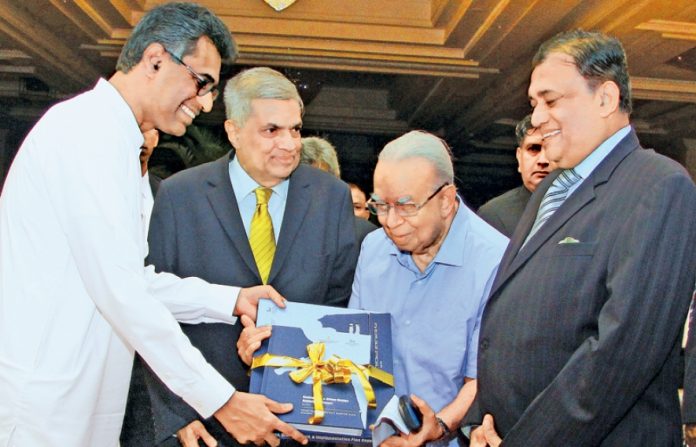 Sri Lanka is to have a third International Airport that will be constructed in Hingurakgoda as per the master plan that had been drawn up for the development of Trincomalee, which was launched in Colombo yesterday.
The Hingurakgoda International Airport is in line with the vision highlighted in the plan to develop Trincomalee as the Eastern Gateway to Sri Lanka by the year 2050."Trincomalee would be re-positioned as the 'Eastern Tourism Hub with increased regional connectivity realized through the Colombo-Trincomalee economic corridor development and the proposed Hingurakgoda International Airport," the vision framework of the plan said.
Prime Minister Ranil Wickremesinghe said the roadmap to develop Sri Lanka as the hub of the Indian Ocean will be completed with this master plan. "When Sri Lanka was a hub in the Indian Ocean in the old days there were several ports. Today we have focused on the Colombo Port and Hambantota. Colombo will be important with the development of the Western part of India as well as the development taking place in Iran. Ships which use the Suez Canal to get to countries such as Singapore go past Hambantota which thus makes developing the Southern Port even more important. Countries in the Bay of Bengal region will develop greatly within the next 20 years. Populations in that region will reach three billion by 2050. Therefore, we will have to develop Trincomalee as the Eastern gate," he said. He said what was left now was for the government to come up with a development plan for Jaffna.