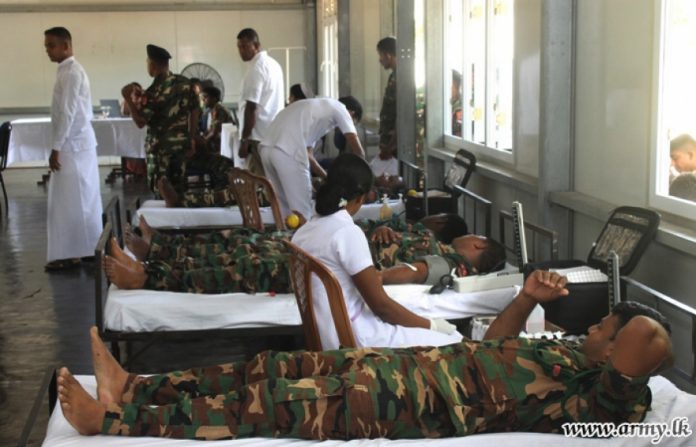 Lanka Army troops in Jaffna once again voluntarily came forward to donate much needed blood to the Jaffna hospital during a blood donation programme held on Saturday (07). The programme was held in view of the 9th anniversary of the 523 Brigade Headquarters.
According to Army media, more than 90 Army personnel under the 523 Brigade donated their blood to be used for the requirements of the patients in the Northern region. Medical officers and nursing staff of the Jaffna Teaching Hospital had provided assistance to conduct the blood donation programme.
Meanwhile, more than 30 religious dignitaries belonging to Hindu, Catholic, Islam and Buddhist faiths gathered on Wednesday (04) at the 65 Division Headquarters premises in Alankulam, Thunukkai and discussed ways and means to promote religious harmony, mutual understanding, unity and cooperation between the people of all faiths in the region.