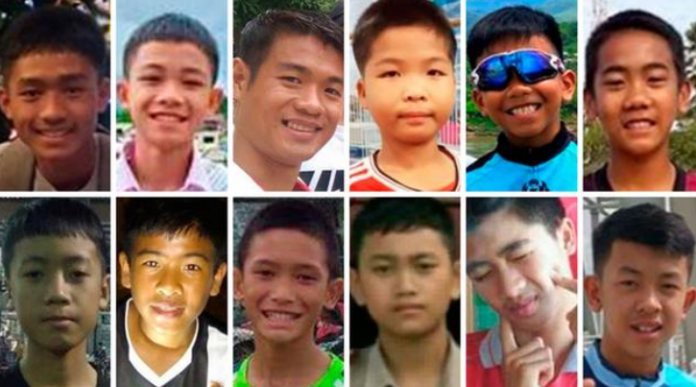 Thailand's navy SEALs say all 12 boys and their soccer coach have been rescued from a flooded cave in far northern Thailand, ending an ordeal that lasted more than two weeks.
Two divers were assigned to each child to help them navigate the dangerous, narrow passageways. They were immediately rushed to the hospital.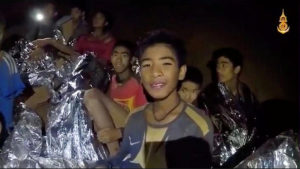 They say the four boys and coach was rescued today a short while ago, after others were  rescued in the previous two days. The SEALs say they're still waiting for a medic and three Navy SEALs who stayed with the boys to emerge from the cave.