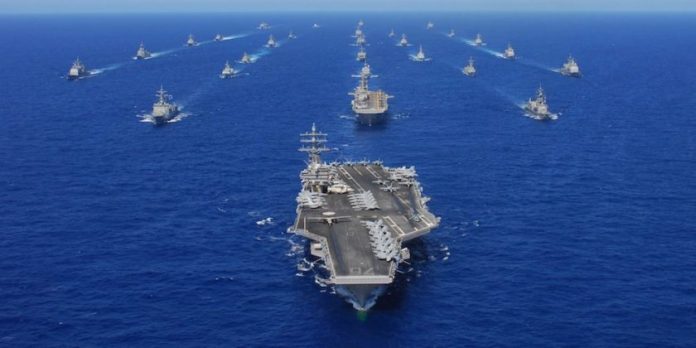 Sri Lanka Navy is moving its Southern Command to Hambantota Port in the deep south, Sri Lanka Prime Minister Ranil Wickremesinghe's office said on Saturday making it clear that Sri Lanka Navy will be in charge of port's security.
"The Sri Lanka navy is moving its Southern Command to Hambantota," Prime Minister's Office said. The Prime Minister's Office issuing a statement in response to media reports regarding a recent speech by the Premier on easing of Hambantota Port to China said it has been made clear to the Chinese leaders that Hambantota port will not be allowed to be used by China for any military purposes.
"There is no need to be frightened as security of the port will be under the control of Sri Lanka Navy Sri Lanka also informed the Chinese that Hambantota cannot be used for military purposes." Addressing the Dr Saman Kelegama Memorial Conference on Friday the Premier said he was in charge of negotiations with the Chinese leaders on leasing the loss-making white elephant port, which he called the "largest swimming pool in the world" to state-run China Merchant Port Holdings in order to come out with "something beneficial on both sides."
Commercial activities at the Hambantota port was expected to trigger much needed economic development in neighboring districts, the Prime Minister's office said. Unable to pay back the billions of dollars borrowed from China by the previous Mahinda Rajapaksa government to build the former president's name sake port, the government decided to lease, on a 99-year term, a 70 percent stake in the strategic port for US$1.12 billion to state-owned China Merchants Port Holdings. China Merchants Port Holdings last week paid the final payment of $585 million out of the $1.12 billion deal.