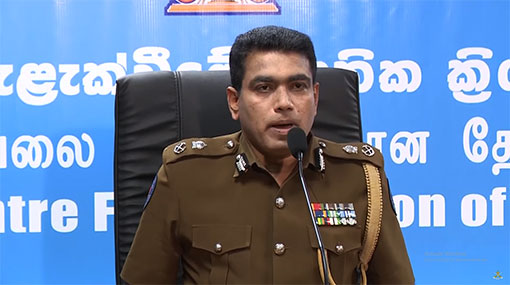 Police said yesterday that they are investigating to locate the individuals who spread false propaganda on social media claiming that people have died after falling on the roads due to the coronavirus.
Police Spokesman DIG Ajith Rohana said at a media briefing held in Colombo that the CID has launched an investigation into such social media posts.
According to social media reports, a number of bodies have been found on the streets due to COVID-19.
The Spokesman said such reports are false and that according to the health ministry statistics only one person out of 46 COVID-19 deaths was reported on the road due to coronavirus.
He said strict action would be taken against such individuals.