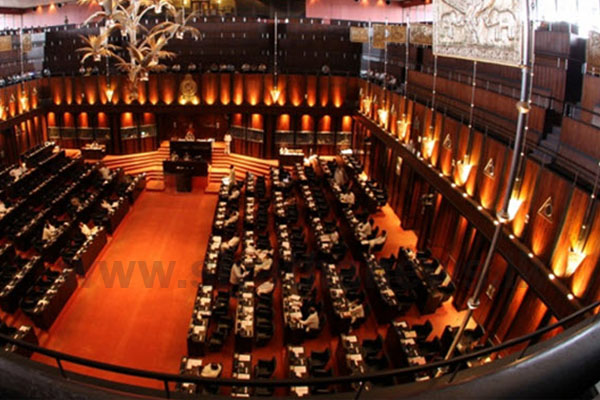 The Parliament is expected to debate the adjournment motion to be moved by the Opposition later this morning.
Committee on Parliamentary Business had decided to convene the House today (13) at the request of Chief Opposition Whip Lakshman Kiriella.
The debate on the Adjournment Motion moved by the Opposition will accordingly be held from 10.00 am to 1.00 pm today.
The Second Reading and the Committee Stage Debate on the Appropriation Bill for the year 2020 were meanwhile held yesterday (12).
The bill has been passed in Parliament without a vote. Prime Minister Mahinda Rajapaksa, as the Finance Minister, presented the second reading of the Appropriation Bill 2020 to the parliament.
The Appropriation Bill for the year 2021 is due to be presented to Parliament by the Prime Minister and Finance Minister Mahinda Rajapaksa on November 17 and the subsequent budget debate will continue until December 10.