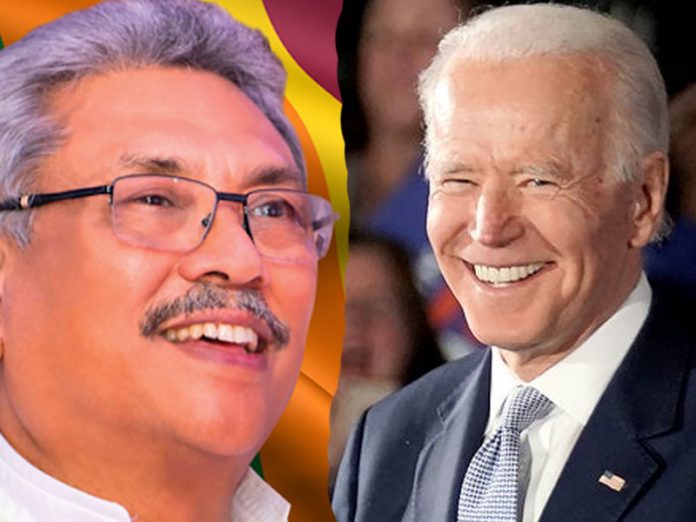 President Gotabaya Rajapaksa added his well wishes for the President-elect of the United States Joe Biden on his victory at the presidential polls.
The 78-year-old Democrat won the US election and was elected the 46th President of the US with over 270 electoral votes on his side. He will be taking office in January 2021.
President Gotabaya Rajapaksa said he looks forward to working closely with Biden to strengthen bilateral relations between Sri Lanka and the US.
"Congratulations! president @JoeBiden  on your historic victory. Look forward to working closely with you to strengthen the bilateral relations between our two countries"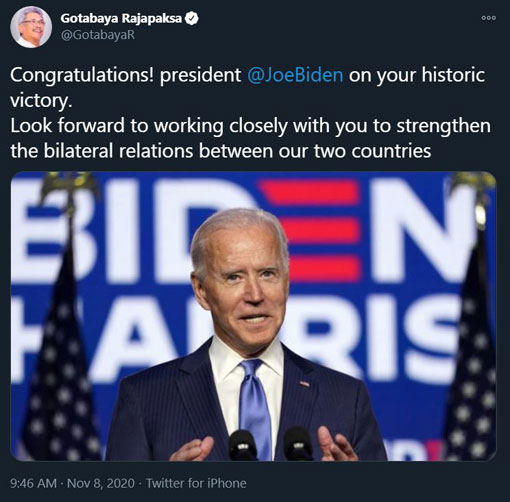 Meanwhile, Prime Minister Mahinda Rajapaksa, too, offered his congratulations to the new US President-elect Biden and the Vice President-elect Kamala Harris.
His tweet read:
"Congratulations to President elect @JoeBiden and VP elect @KamalaHarris on your victory. As we mark #72 years of diplomatic relations between our two countries, I look forward to working with both of you to further enhance #SriLanka-#USA relations to benefit both our peoples."