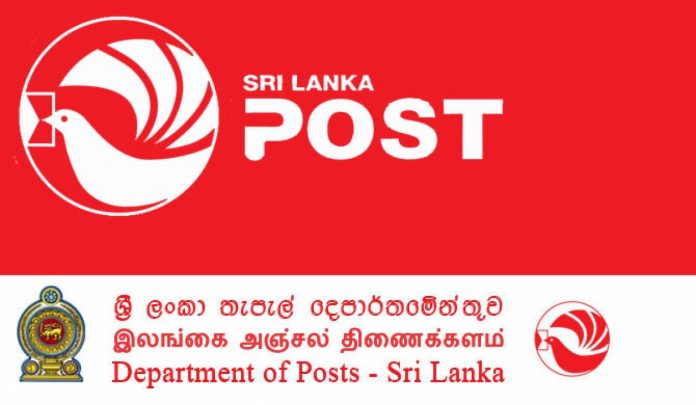 The Joint Postal Trade Unions Front (JPTUF) yesterday announced that it would together with 24 of its unions, suspend the postal strike which has lasted for the past 16 days. JPTUF Convener Chinthaka Bandara addressing a media briefing held at the Ministry of Posts, Postal Services and Muslim Religious Affairs, said that as of 12 midnight yesterday they would suspend the strike until July 7.
"We would however continue with other actions such as the Satyagraha before the Central Mail Exchange and would work to rule until July 7," he said.The unions have been holding discussions with the National Salaries and Cadre Commission and the Ministry over the past couple of days.
"By July 7, the work of the National Salaries and Cadre Commission with regard to their demands are expected to end and thereafter a permanent solution has been promised, 'After a permanent solution is announced, we will withdraw from all trade union action," Bandara added.
Among the demands agreed to are; the abolishment of the 'Class 3'in the officer grade, re-establishment of the 18 positions under the Junior Grade, inclusion of Deputy Post Masters into the Consolidated Postal Service, making 1000 officers recruited under probation in the last 5 years permanent within the next month or two and the restructuring of the entire Consolidated Postal Service with new recruitment guidelines.
Bandara explained that the unions have been invited to a full day discussion with the Commission on June 30 to resolve the remaining issues. "We still have problems with the starting salary, though we got the 18 positions of the Junior Grade officers back we still do not know their salaries or promotion procedure and we need to discuss to which grade the deputy post masters would fit in; their salary scale and promotion procedure," Bandara said. The Lanka Postal Services Union and Sri Lanka Postal and Telecommunication Services Union which function outside of the JPTUF however have not made their stance known but Bandara said the latter would also be calling off the strike.
The issues were created by the 6/2006 Circular issued by the previous regime which sought to reduce the number of grades in the Public service, causing a ripple effect across all sectors.