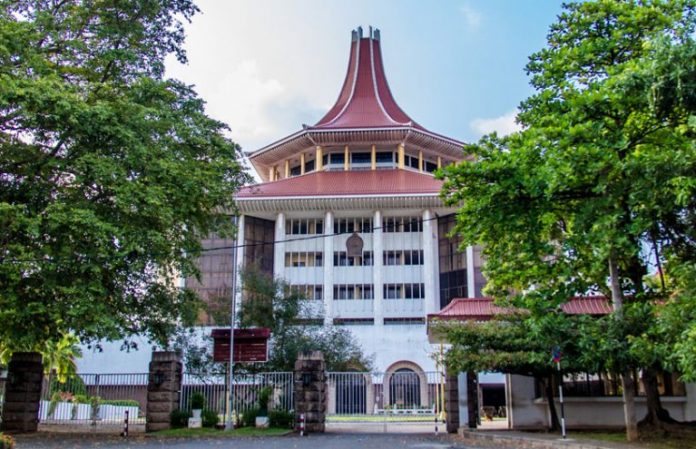 The Supreme Court, Court of Appeal, Civil Appellate High Courts, Commercial High Courts, Provincial High Courts, District Courts and Magistrates' Courts in Hulftsdorp will not function as they are situated in the Keselwatta Police area where there is a curfew declared, the Bar Association of Sri Lanka (BASL)announced yesterday.
The BASL further announced that the courts would not also function in any area where curfew has been declared by the Government.
Issuing a letter under the signatures of BASL President Kalinga Indatissa PC and its Secretary Rajiv Amarasuriya, the BASL announced that they received an opportunity to speak with the Chief Justice regarding the functioning of courts during the next few days and Chief Justice appraised of the steps taken by Judicial Service Commission regarding this matter.
Meanwhile, BASL further announced that the Magistrate's Court in Hulftsdorp will function only for the limited purpose of extension of remand orders through Skype technology. Meanwhile, in a special notice, the Supreme Court registrar Pradeep Mahamuthugala yesterday announced that all the cases that are scheduled to be taken up on the dates where curfew is imposed will be rescheduled and new dates will be notified later.