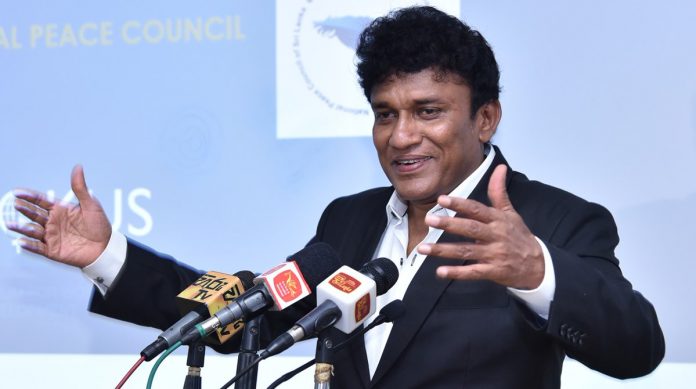 The people are not evacuated from their homes by force under this government to construct buildings in the Western Province, National Integration, Reconciliation and Official Languages Minister Mano Ganesan said. He the Megalopolis and Western Development Ministry has initiated projects to construct flats in Colombo with 25,000 housing units by 2020. He added that during the previous regime the people in the shanties were forcefully relocated from their dwellings to construct the flats.
"But this government is not doing so," Minister Ganesan said. Minister Patali Champika Ranawaka relocates people in Colombo North and Colombo Central only by way of discussions."The houses also have space for the people to live in."
He also said that the housing units in the flats that were constructed during the previous regime did not have enough space for the people to lead a respectable life. He added that the Ministry would construct flats with 7,000 housing units by the end of this year, another 13,000 by the end of next year while the total of 25,000 be completed by end of 2020.