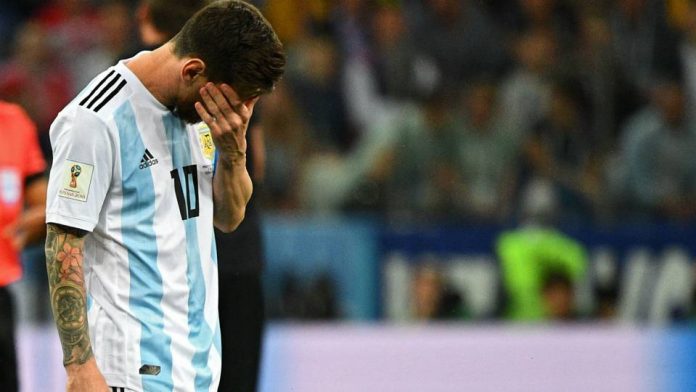 It was the heaviest defeat for the two-time world champion in the first round group stages of a World Cup tournament since it lost 6-1 to Czechoslovakia in 1958. Lionel Messi's World Cup hopes hung by a thread on Thursday after Argentina was humbled 3-0 by Croatia on a dramatic day at the World Cup that saw the European side join France in the knockout rounds.
Argentina knew it had to win in Nizhny Novgorod after its disappointing 1-1 opening draw against Iceland but instead collapsed in the second half to leave its campaign in tatters. A horrendous mistake by goalkeeper Willy Caballero and two further goals from Luka Modric and Ivan Rakitic mean the two-time former champion has to rely on an unlikely sequence of results if it is to progress in Russia.
Argentina Manager Jorge Sampaoli begged for forgiveness from Argentina's fans. A contrite Sampaoli said the rout was his fault entirely and apologized to supporters left in tears in the Nizhny Novgorod stadium on the banks of the River Volga. "First and foremost, I would beg for their forgiveness, especially those who came great distances to see Argentina," said the softly spoken Sampaoli."I am responsible for this result but I was as dreamy-eyed as the fans."
The Group D defeat means Argentina is on the brink of a humiliating first-round exit. It has just one point from two games and will certainly have to beat Nigeria in its final outing to have any chance of avoiding elimination.