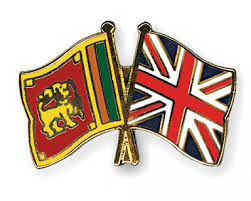 British Minister of State for Trade and Investment Greg Hands yesterday said Britain will explore investment avenues in the construction of rural bridges and hospitals in Sri Lanka. The British Minister of State expressed these views when he met Prime Minister Ranil Wickremesinghe in London.
The Minister said Britain can provide expertise for the public-private partnership over development of the Colombo Financial City. The Prime Minister apprised the British State Minister on the proposal of applying the Common Law within the Financial City and the ongoing discussions with the Bar Association with regard to the proposal. They discussed on the British investment opportunities in Titanium diaoxide available in Sri Lanka.
The Prime Minister called on former British Prime Minister David Cameron during the visit. The Prime Minister apprised many progressive measures adopted by his government to establish democracy and rule of law in the country. He informed the former British Prime Minister on the progress achieved to abolish Executive Presidency, and establishing Office of Missing Persons.
The former British Prime Minister was made aware about the projects being implemented in Hambantota with the financial assistance from China .