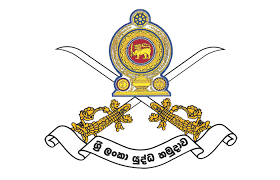 The Army returned more civilian owned land in the North at a ceremony held in Kilinochchi, the Army media unit said.The Army media unit said that deeds and documents pertaining to the release of 120.89 acres of land, hitherto used by the troops in Thelippalai, Karachchiand Maritimepattu areas. were handed over.
Major General Niyshshanka Ranawana, Commander, Security Forces – Kilinochchi on behalf of the Commander of the Army presented the documents of the land in Thelippalai (Jaffna), Maritimepattu (Mullaittivu) and Karachchi (Kilinochchi) to President Maithripala Sirisena in Kilinochchi.
Documents, related to the land patches in Thelippalai, Jaffna (62.95 acres), Karachchi, Kilinochchi(5.94 acres) and Maritimepattu, Mullaittivu (52.0 acres) that make up a total of 120.89 acres in the North were delivered to the President who in turn handed them back to the District Secretaries of Jaffna, Mullaittivu and Kilinochchi for onward release formalities.
"Lieutenant General Mahesh Senanayake, instrumental in releasing private and state lands as much as possible in the North and East for legitimate owners,hitherto being used by the Army without compromising national security concerns, maintains that the Army should fully cooperate with state authorities in their attempts to foster ethnic harmony and co-existence in the country," the Army media unit added.
In April this year the Army released 683 acres of land in Jaffna on account of the New Year festival.Similarly, Security Force Headquarters – Mullaittivu (SFHQ-MLT) recently opened up the public road that runs through the SFHQ-MLT premises, connecting Vattappalai and Puthukudiyirippu to coincide with the dawn of the New Year – 2018.
The public road that remained closed for nearly 8 years until April, compelled civilians, reaching Vattappalai from Puthukudiyirippu to make a detour since the 2-km long patch of the road was not open.
A land extent of 133.34 acres in Keppapilavu in the Mullaittivu Maritimepattu Divisional Secretariat area was also released and vested to the public, together with 28 Army-built new or completely renovated houses and all other buildings during a ceremony on 28 December 2017.
Out of the 13.34 acres thus released, a portion of 111.05 acres in Keppapilavu were released to 68 land owners and 21.84 acres, belonging to 17 land owners in the Seeniyamottai village area.