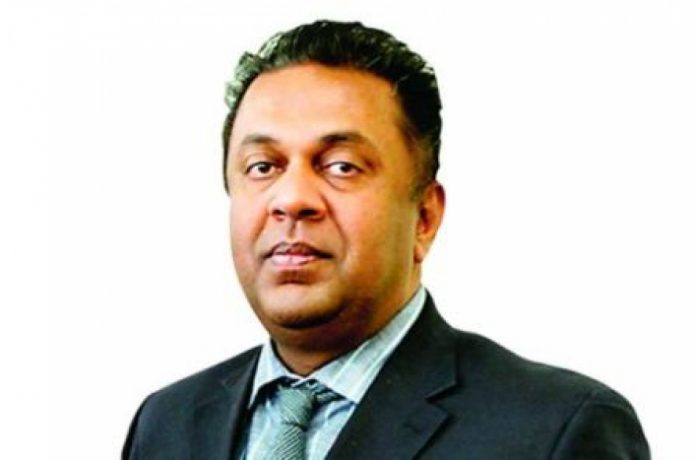 The government launches a programme to create 100,000 entrepreneurs by 2020 to make the country a paradise of the entrepreneurs, Finance and Mass Media Minister Mangala Samaraweera said. He was addressing a meeting held for State bank representatives for them to understand the Enterprise Sri Lanka Programme to be launched as envisaged with the budget proposals for 2018.
He said the government would introduce 16 loan schemes to provide the capital for the needy entrepreneurs. The loan schemes would be with easy terms unlike other loan schemes granted by State banks, he said. Over 100 State bank loan schemes would be reformed to achieve this end, the Minister said.
Rs. 5,250 million was allocated to propel the programme to be initiated on June 21. The Enterprise Sri Lanka Programme would be initiated under the patronage of President Maithripala Sirisena and Prime Minister Ranil Wickremesinghe at the Bandaranaike Memorial International Conference Hall (BMICH), Minister Samaraweera said.
The Minister said the programme will attract school leavers to make the country the paradise of the entrepreneurs. "Those youths are deprived of tertiary education without their fault but due to the non-allocation of 6 per cent of GDP for education," Minister Samaraweera said. "The government will increase the allocation of 3 per cent up to 6 per cent by 2020," the Minister said. He said the government would create these 100,000 entrepreneurs especially from suburb and rural areas.
"The women were granted sewing machines to initiate a self employment," Minister Samaraweera said."The government has identified capabilities in women to be good entrepreneurs. We would grant a 10 per cent interest subsidy for the loan provided and 50 percent of those will be women," he said.
Minister Samaraweera said the 10 percent subsidy would be granted to the differently-able persons as well and requested the state bank representatives not to turn the people who come seeking the opportunity to become entrepreneurs empty-handed.