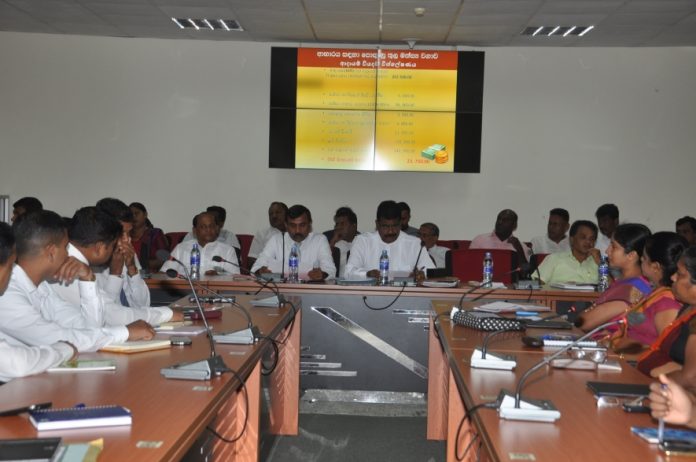 The government is to begin the national program to create jobs and new income generation methods for rural people. The pilot project on this will begin from Hambantota District.
According to the State Minister of Fisheries and Aquatic Resources Development and Rural Economic Affairs Dilip Wedaarachchi, the aim of this program is to make rural people small and medum entrepreneurs.
A special discussion on drafting the action plan was held at Hambantota District Secretariat under the patronage of the state minister yesterday.
The State Minister also said that this program will be planned in accordance with the statictics obtained from the public and private sectors.